Jere L. Bacharach Service Award
Suad Joseph
University of California, Davis
2019 Recipient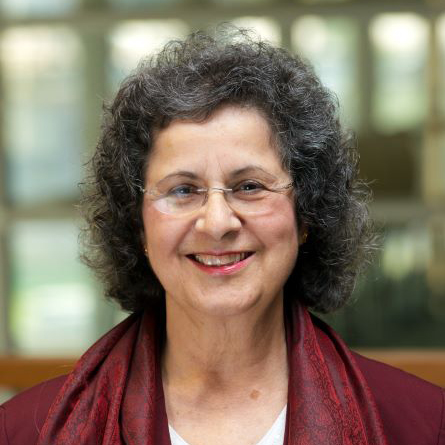 This year's 2019 MESA Jere L. Bacharach award is given to Suad Joseph in recognition of her exceptional service to the field of Middle East Studies.
She is past president of MESA and served on numerous MESA committees. She has routinely led and developed many major professional and academic initiatives, with impressive success in fundraising for their long-term sustainability. She is the founder of the Association for Middle East Women's Studies, and co-founder of the Journal of Middle East Women's Studies, and has been instrumental in guiding the work of both through her service. She is the founding director of the Middle East/South Asia Studies Program at her home institution of the University of California, Davis, and facilitator of university connections through an international consortium joining universities in the Middle East region with UC Davis. She founded the Arab Families Working Group, a collective of scholars focusing on families and youth in Egypt, Lebanon, and Palestine, collaborating across generations and national boundaries. She is the founding editor of the Encyclopedia of Women and Islamic Cultures, six volumes examining Muslim women globally and non-Muslim women in Muslim-majority societies. She also founded the Middle East Research Group in Anthropology, which evolved into the Middle East Section of the American Anthropology Association. The list could go on. Suad has been an institutional cornerstone of Middle East Studies for MESA, AMEWS, and the many other networks and associations she has supported through her extensive efforts. She has repeatedly and untiringly volunteered her time to train colleagues and students in the art of preparing and funding their own worthy projects. In all her endeavors, she has included, encouraged, and empowered women scholars from North America and across the Middle East.
With deep appreciation for her dedication to the promotion of cutting-edge scholarship and to enabling the work of academics and professionals throughout her career, it is an honor to recognize Suad Joseph as a dedicated and generous colleague who has built connections and institutions both in the US and in the region, promoting some of the best scholarly and educational networks across the globe in our field.